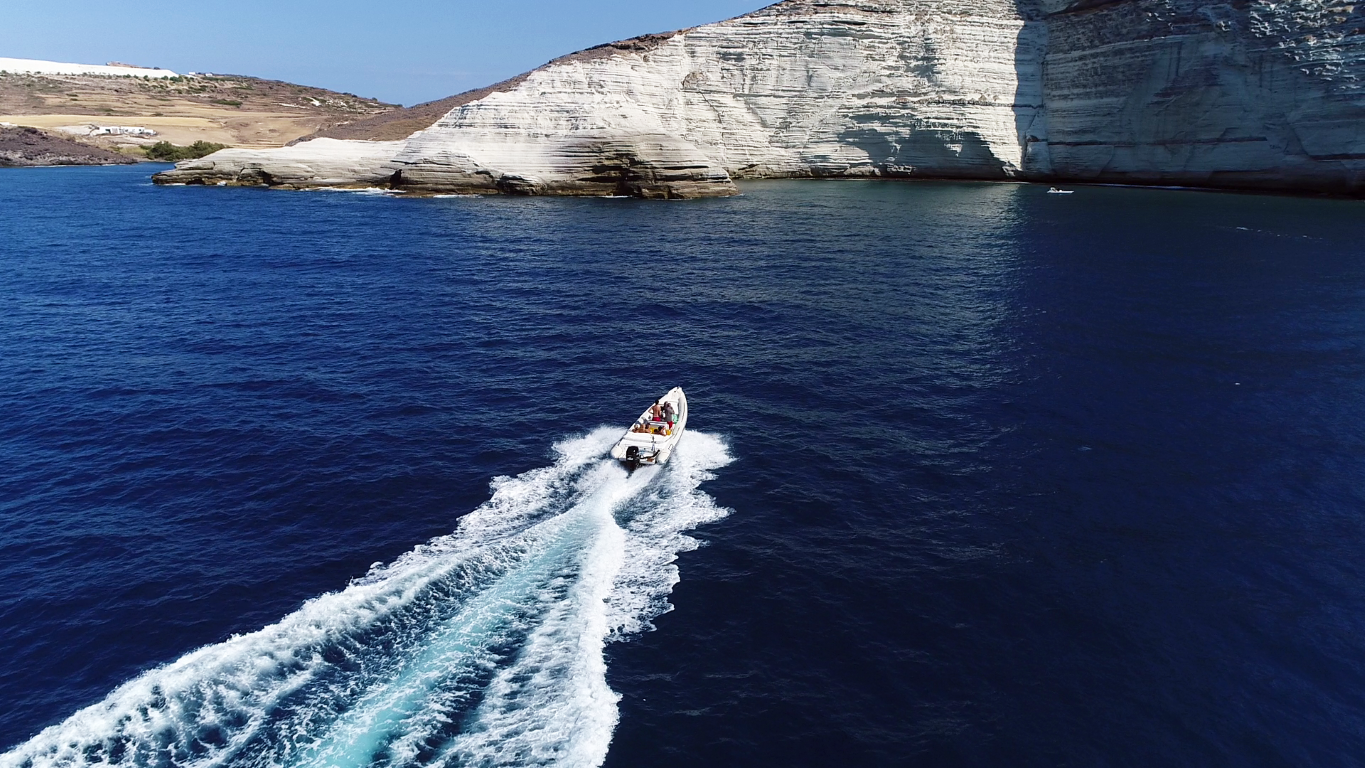 Skippered Cruises Greece from Milos: A La Mer offers luxury private Milos boat trips daily, in the Aegean Sea. With us, you can rent a boat with a skipper in Greece, without a speedboat license.
Are you dreaming of a perfect summer vacation exploring the beautiful Cycladic islands in Greece, but lacking the skills or the license to operate a speedboat? Worry no more! A La Mer – Milos Boat Cruises offers skippered cruises that allow you to relax and enjoy the beauty of the Aegean Sea without any stress.
Renting a boat with a skipper in Greece is the perfect solution for those who want to experience the joys of the sea without the responsibilities of operating a boat. A skipper is an experienced and licensed professional who will take care of all the technical aspects of your journey, ensuring a safe and enjoyable trip. With A La Mer – Milos Boat Rentals, you can rent a boat in Greece with a skipper and enjoy a hassle-free holiday.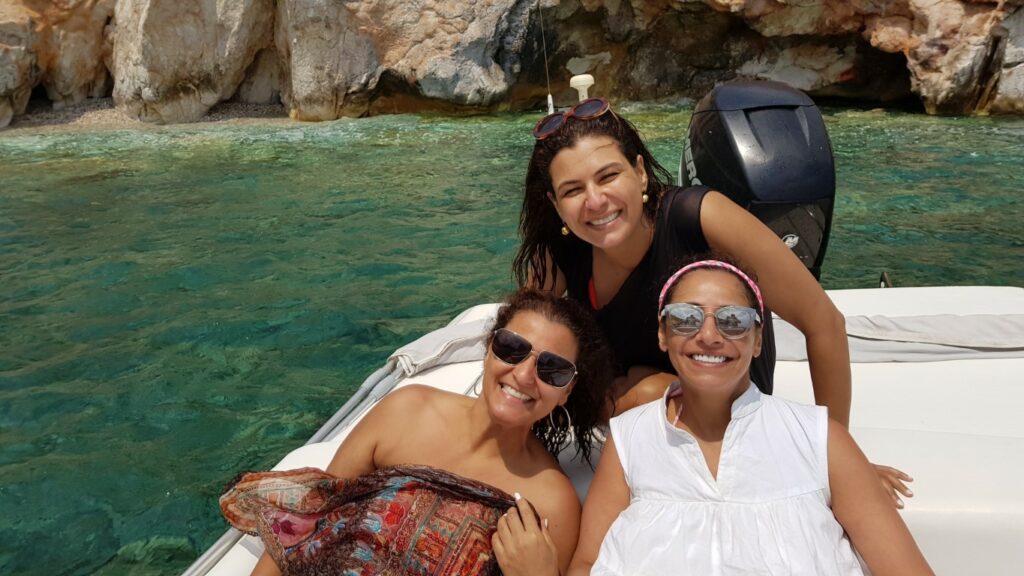 The Cycladic islands are one of the most popular destinations in Greece, with their pristine beaches, crystal clear waters, and picturesque villages.
Our skippered cruises in Greece focus on exploring the Cyclades, including Milos, Kimolos, Poliegos, Koufonisia, Sifnos, Folegandros, Antiparos, and Naxos. Our skippers know the area like the back of their hand and will take you to the most secluded and beautiful spots that are only accessible by boat.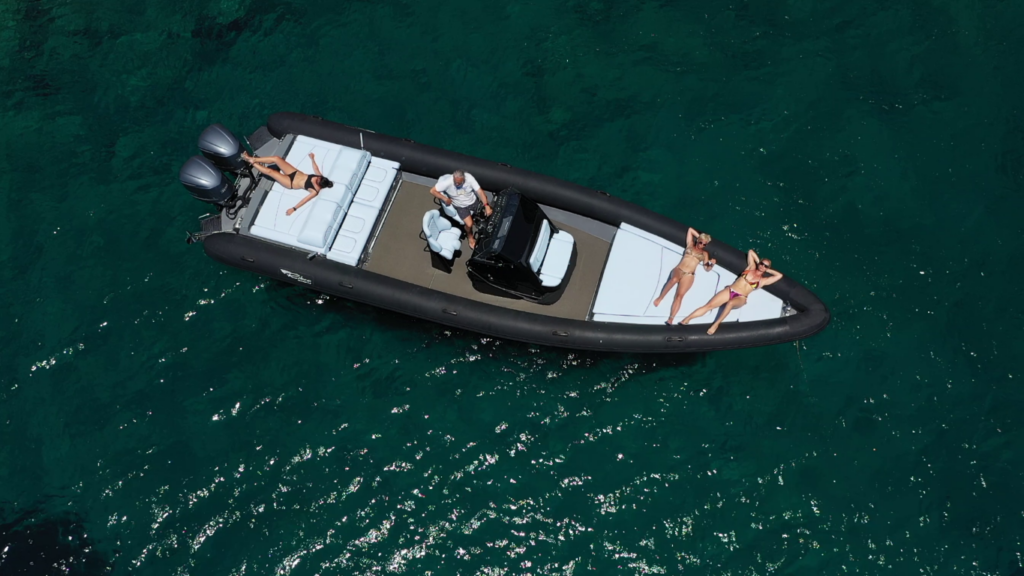 Whether you are planning a romantic getaway or a family vacation, we have the perfect boat for you. Our fleet of boats is top-notch, and our boats are either new 2023 or retrofitted in 2023 and always well-maintained. All our boats are 100% insured, so you can relax and enjoy your trip with complete peace of mind.
If you want to go beyond the typical tourist destinations and discover the hidden gems of the Cycladic islands, then hiring a skipper is the way to go. Our skippers are friendly, and professional, and will cater to all your needs. They will also share their local knowledge, giving you insights into the history and culture of the islands.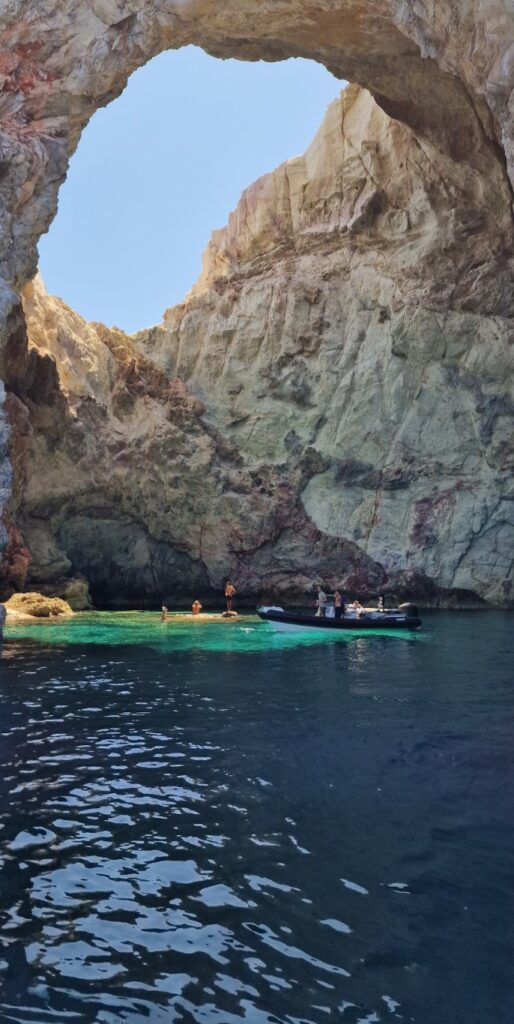 Rent a boat with Skipper in Greece
A La Mer – Milos Boat Rentals offers skipper hire services that are flexible and customizable, depending on your preferences and itinerary.
You can choose to rent a boat with a skipper for a day trip or a longer cruise that lasts for several days.
We also offer private transfers from Milos to other Cycladic islands or Lavrio port in Athens, making it easy for you to continue your journey.
Renting a boat with a skipper in Greece is the perfect way to explore the Cycladic islands and experience the beauty of the Aegean sea without any stress.
With A La Mer – Milos Boat Rentals, you can rent a boat with a skipper in Greece and enjoy a customized and unforgettable holiday.
So why wait? Book your skippered cruise today and embark on the journey of a lifetime!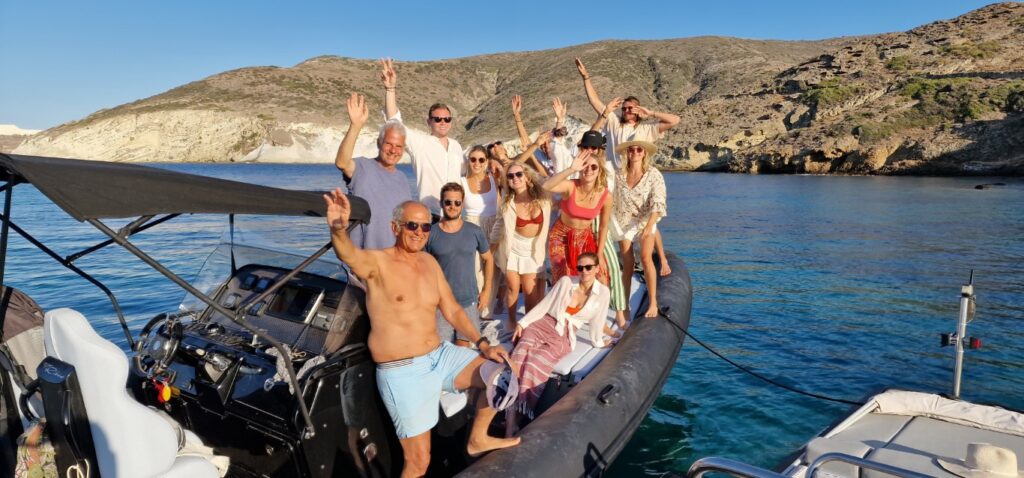 Skippered Cruises Greece – Aegean Sea private cruises