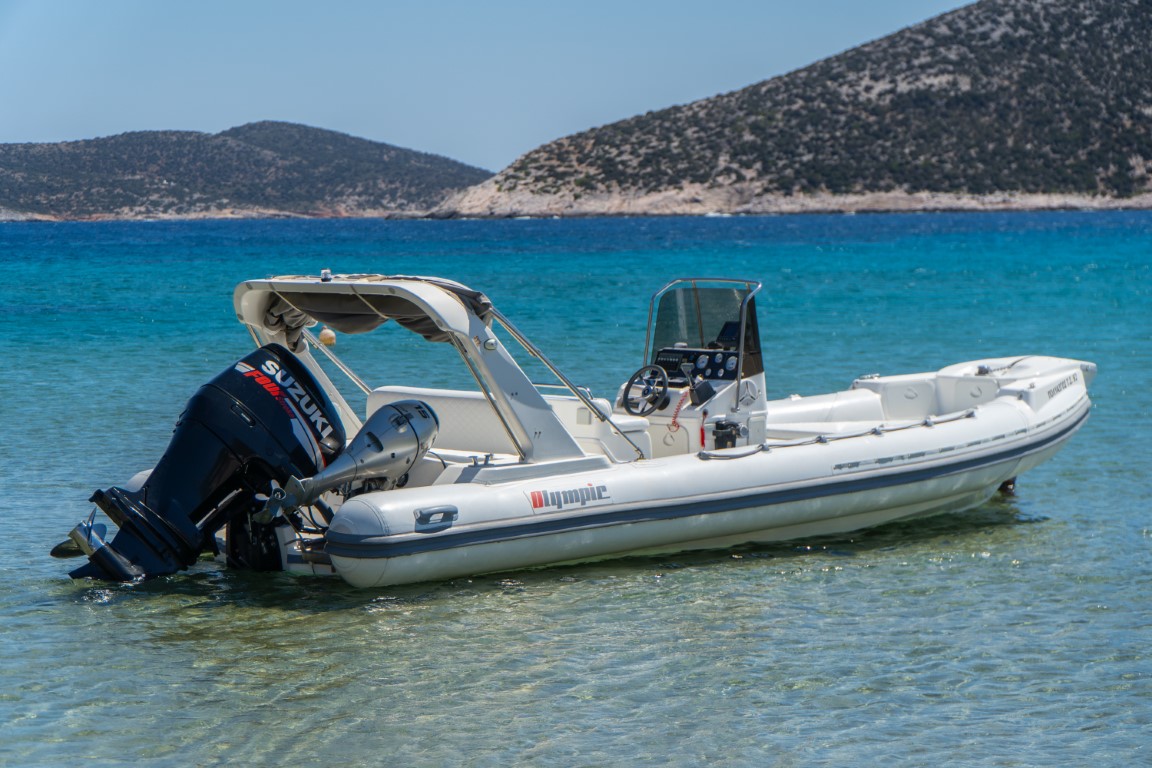 Drive Your Own Boat in Milos – Explore the Island's Hidden Gems
Did you know that you can drive your own boat without a license in Milos? Are you ready for an unforgettable adventure on the stunning island of Milos in Greece? Look no further than A La Mer – Boat Rental Milos service. With our fleet of well-maintained RIB-type speedboats, you can be your own skipper and discover the hidden gems of Milos in a unique way.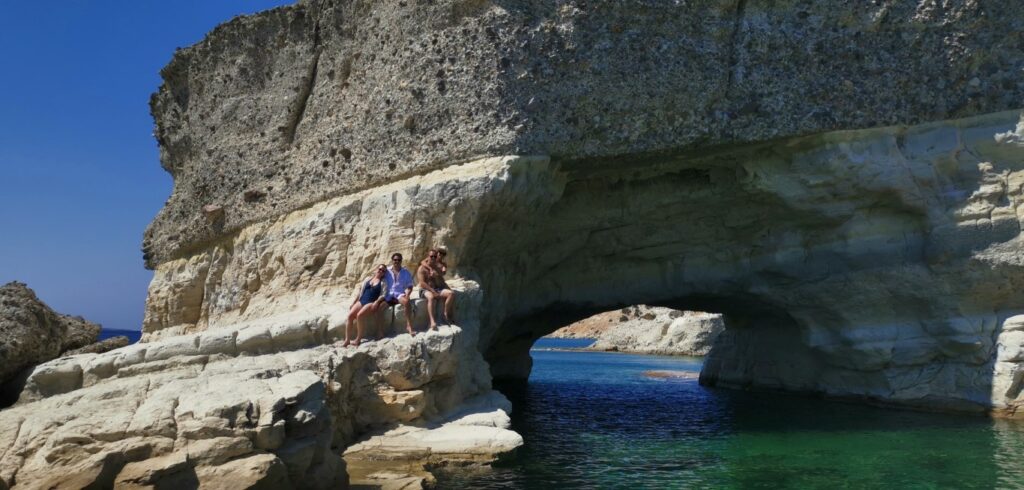 Milos is famous for its rugged coastline, crystal-clear waters, and secluded coves, best explored by boat. With A La Mer – Milos rent a boat, you can rent a speedboat and set out on your own adventure around the island. Our boats require a speedboat license and experience in the sometimes rough Aegean Sea, but our team will give you a full briefing and safety instructions before you set out, so you can feel confident and safe on the water.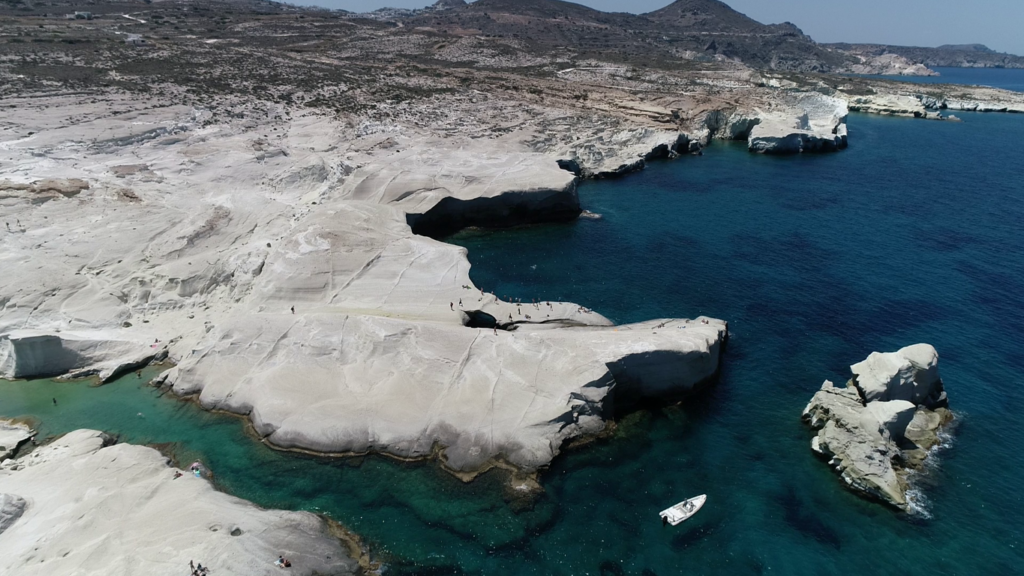 As you cruise around Milos, you will be amazed by the breathtaking scenery and natural beauty of the island. You can visit secluded beaches that are inaccessible by land and swim in the calm waters, or you can anchor your boat and enjoy a picnic lunch on board, taking in the stunning views around you. You can also explore the island's sea caves and admire the rock formations that make Milos so unique.
For those who want to venture further afield, A La Mer offers private boat trips-tours from Milos to all Cycladic islands, including Kimolos, Poliegos, Sifnos, Folegandros, and Antiparos. These islands are known for their pristine beaches and rugged beauty, and a private cruise is a perfect way to experience them.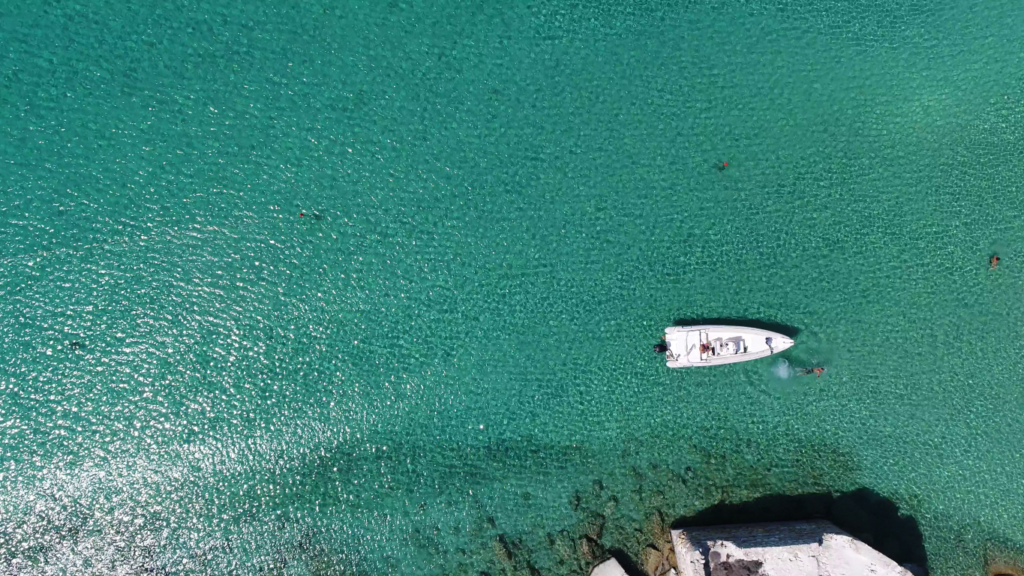 At A La Mer – Rent a boat Milos, we take safety seriously. All of our boats undergo regular safety checks to ensure that they are in top condition, and we provide life jackets for all passengers. Our boats are also 100% insured, so you can relax and enjoy your adventure with peace of mind.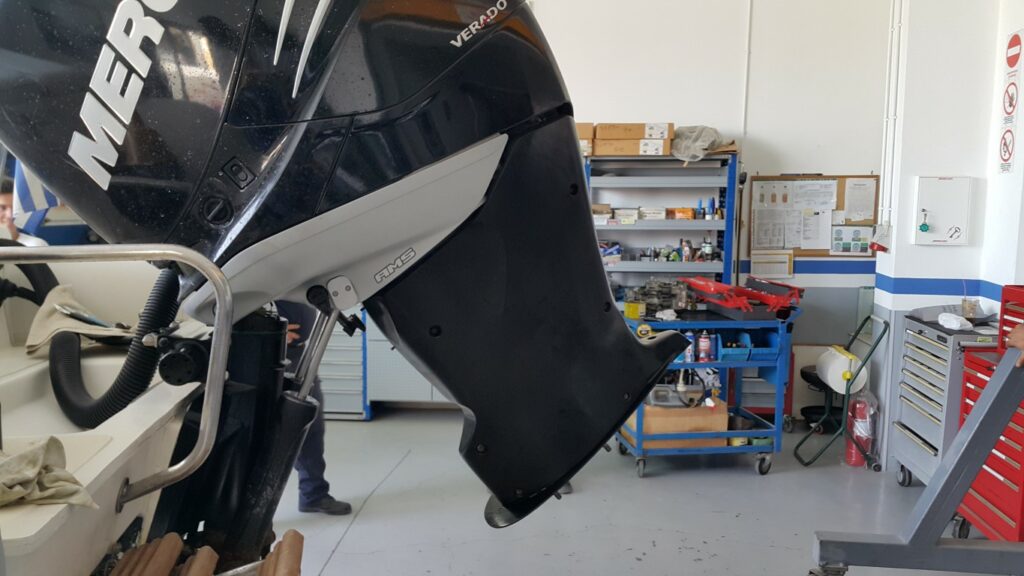 Whether you want to spend a day exploring the island of Milos or venture further afield and discover the Cyclades, A La Mer – Milos Boat Rentals has the perfect boat for you. With our fleet of boats, you can be your own skipper and experience the beauty of the Aegean Sea in a unique and unforgettable way.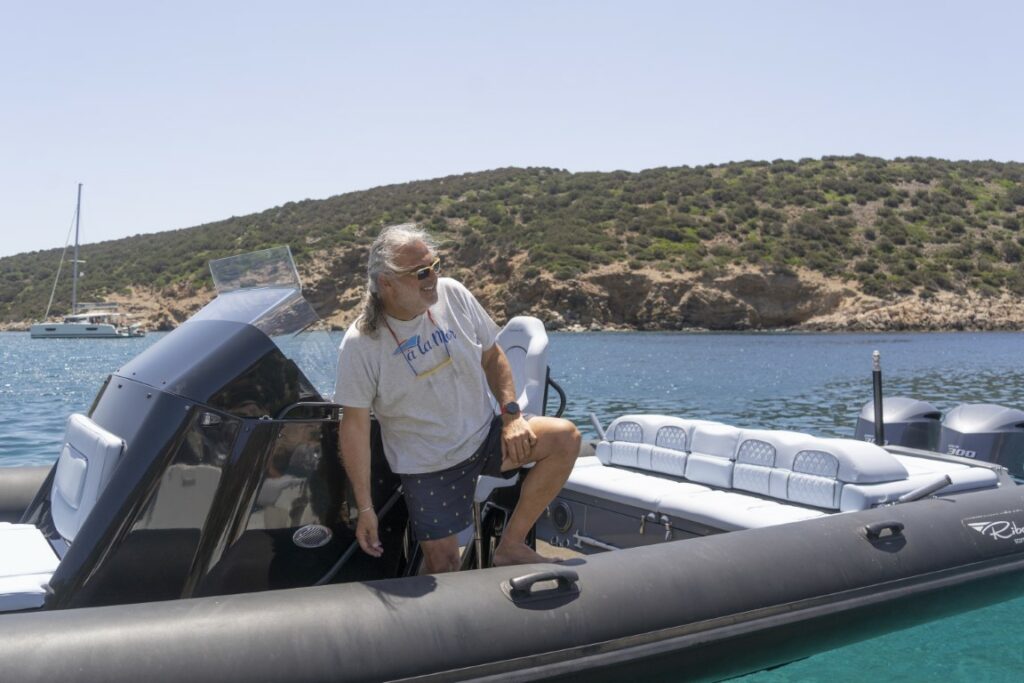 So why wait? Book your boat rental today and explore the hidden gems of Milos in your own speedboat. The adventure of a lifetime is waiting for you.